There is a digital revolution going on in the treasury management system space, not that you would necessarily know.  For many there is still a stark choice - over-priced, over-complex and over-engineered treasury systems or good old Excel spreadsheets. But the world is changing and as with all things technology, it is happening at a rapid pace.
Globally, larger organisations are well catered for as far as treasury management systems are concerned, and in fact it is a crowded and mature market. The PwC Global Treasury Survey of 2014 showed that 80% of those companies surveyed were using some type of treasury management system. However, as with big ERP systems, the issue for the providers of large, expensive treasury systems is how to offer a cost-effective alternative to the massive SME market without detrimentally affecting their existing market. The challenge is to offer a slimmed down treasury management system without compromising the huge premium that they currently charge.
So where is the competition for these large, expensive systems coming from? The answer is the cloud app revolution which is sweeping the world. Platforms are being developed that aggregate a whole bunch of cloud apps, both financial and non-financial. The really clever bit is the integration of these different apps and bringing it all together through a variety of widgets and dashboards to give a complete, and often unique, view of a company's position. It's like a Fitbit for business.
Not only are these cloud app aggregators bringing leading edge technology to the SME market but they are doing so for small monthly fees. The apps cross the spectrum of business tools such as accounting systems, CRMs, social media tools and now treasury management systems. All of this for a few hundred dollars a month.
In the on-line accounting world, Xero is leading the charge in the digital disruption revolution with its New Zealand developed, $50 per month product. Treasury systems will need to follow suit with a much cheaper solution.
By leveraging cloud technology, treasury systems can be implemented for costs palatable to the underserviced SME market. There is an enormous amount of importers and exporters hedging their foreign cashflows with forward exchange contracts and possibly FX options. These companies probably aren't hedge accounting, even if they are reporting under IFRS, but the impact of exchange rate movements is vitally important to their bottom line.
SMEs require the ability to record, report and value their transactions but just as importantly they want access to tools to help them make better hedging decisions. This is not too different from larger companies except SMEs are mostly using plain vanilla instruments. For a small monthly fee SMEs can benefit from a treasury management system with basic functionality, which integrates perfectly with other cloud based apps. So as we have seen with cloud based accounting systems, the power that was once reserved for large organisations can be put in the hands of a much larger group for a fraction of the cost.
Whether the current treasury management system providers have a solution for the SME market remains to be seen. It may be that they do not care for this part of the market, however there are parallels with the large and expensive ERP systems which have successfully moved into the mid-market space and are now looking at the next tier down. The conundrum for treasury management system providers will be that SMEs will desire the core functionality of a larger system but without the price tag. The digital revolution for treasury management systems may only be in its infancy but it is set to have major ramifications regardless of the size of organisation.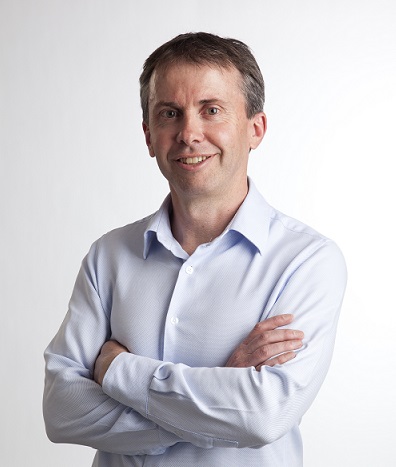 Richard Eaddy has more than 25 years of treasury experience gained in New Zealand, Australia and Europe. He has worked as both a hands-on Treasurer working for major corporates in New Zealand and Europe, as well as a risk management advisor to some of New Zealand's largest companies. In 2002 he established ETOS Limited, which is now the leading provider of treasury outsourcing services in Australia and New Zealand. Richard headed up ETOS for ten years and remains a board member and shareholder. In 2012 he was appointed CEO of Hedgebook, a low cost, cloud based treasury management system.